If you are interested in a unique fundraising opportunity that does not involve unhealthy food then this is the fundraiser for you!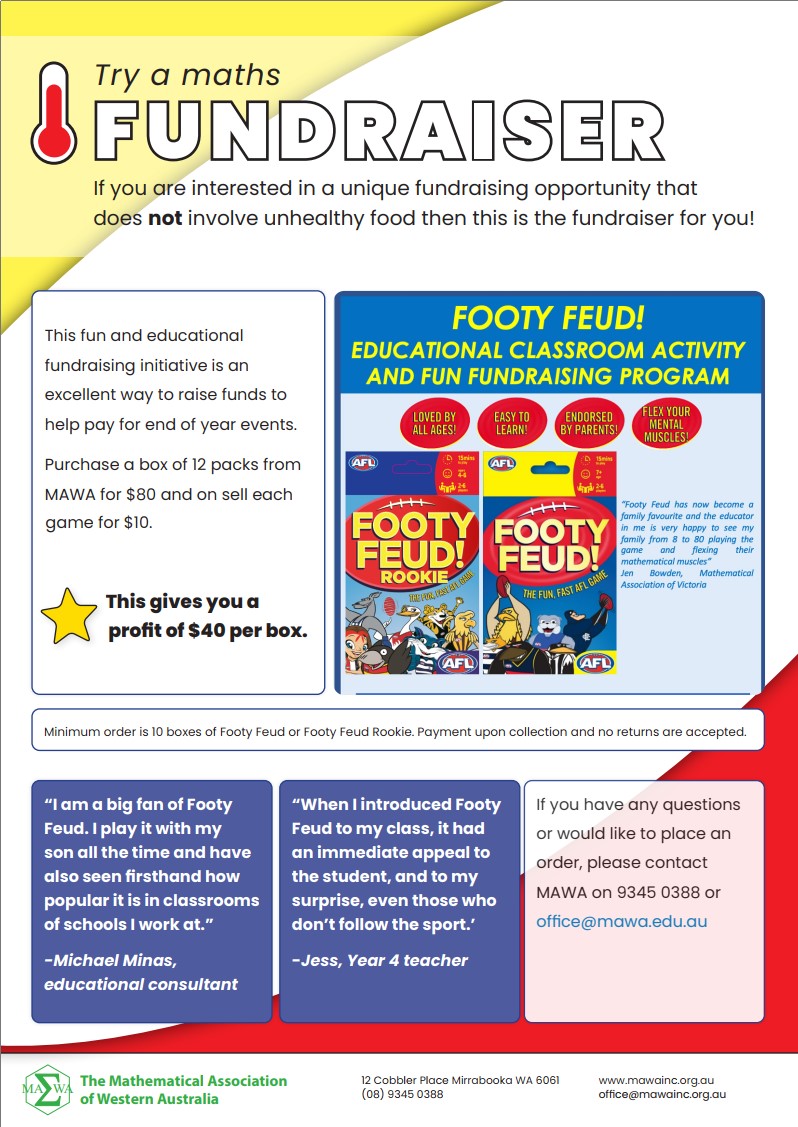 Purchase a box of 12 Packs from MAWA for $80 and on sell each game for $10.
That gives you a profit of $40 per box.
If you have any questions or would like to place an order, please contact MAWA on 9345 0388 or [email protected]
Minimum order is 10 boxes of Footy Feud or Footy Feud Rookie. Payment on collection and no returns are accepted.
Want to learn about Footy Feud, there are videos on MAWA's YouTube channel here.