Here in WA, products and services are difficult to source in our regional areas due to our state's size. In an effort to ensure that MAWA's products and services can be of value state-wide, we are always on the look out for Regional Ambassadors.
The role of a regional ambassador is an important one. Here are some of the ways regional ambassadors support MAWA within their regions:
Advocate for MAWA by promoting MAWA & AAMT, including MAWA membership, activities, and professional learning within the region;
Run a Have Sum Fun competition within the region, enlisting the support from surrounding schools;
Identify professional learning gaps and requirements within the region and gather interest for MAWA professional learning to be delivered; and
Promote and advertise MAWA's parent and student opportunities within the region.
There are a number of benefits in being an ambassador, so if you are interested in making a difference please submit your interest to manager@mawainc.org.au.
For more information, please click here.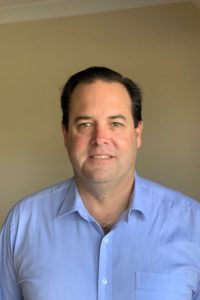 ROBERT BERWICK – Great Southern Region
Albany Senior High School
Contact: Robert.berwick@education.wa.edu.au
Robert has over 20 years of teaching experience having taught the majority of these in the Great Southern region where currently he is the Head of Department at Albany SHS. Rob's aim is to create classrooms where mathematics is made sense of and errors are valued. He believes that all students can learn, and that mastery is possible with the appropriate effort and time. Rob enjoys using low-floor/high-ceiling task with students and is constantly amazed where students go mathematically with these tasks. Being the MAWA Regional Ambassador for the Great Southern region provides Rob with a great opportunity to connect with the wonderful maths teachers in the area. He would like to foster greater collegiality between the mathematics teachers in the district who have a wealth of experience and expertise and to assist in providing opportunities for students to have positive experiences in mathematics through the support of MAWA.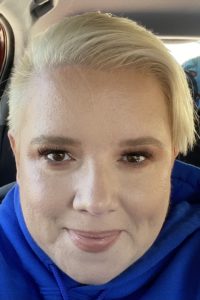 JENNIFER GEORGE – North Metro Region
St James' Anglican School
Contact: jgeorge@stjames.wa.edu.au
Jennifer has been teaching for 20 years. The first half being spent at some of the top private schools in London and the second half being in Perth, after moving here with her family in 2011. Jennifer is currently the Head of Mathematics at St James' AS. She has really been enjoying being involved in a very young school and helping shape the department. Jennifer's aim for each student is to instil a growth mindset. Everyone needs Maths and Jennifer wants all of her students to understand they are all capable of achieving. Jennifer has a passion for developing life long problem solvers. She understands that many of the students in our classrooms today a likely to head into careers that are yet to be imagined. Jennifer is keen to build a greater collegiality amongst the teachers in the area. She believes we are each others greatest resource and we should use this to help make our teaching even more successful. She is also keen to get more interschool activities organised to encourage realistic and relevant mathematical thinking amongst all our students.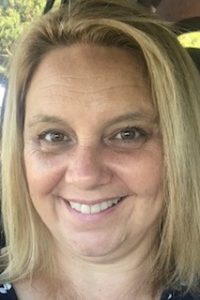 BELINDA MILLER – Peel Region
Baldivis Secondary College
Contact: Belinda.miller@education.wa.edu.au
Belinda has been teaching Maths in Western Australia for 12 years at a few different schools, and is currently the Curriculum Team Leader Mathematics at Baldivis Secondary College as well has a Teacher for MAWA's Western Australian Maths Problem Solving Program (WAMPSP) teaching the Newton class in the Peel region. It has taken her many years to build her toolkit of Maths and Numeracy teaching resources and she wishes it hadn't take her so long. Belinda strongly believe that by engaging yourself in MAWA activities and events, it will help you to gather your tools much faster than she did. MAWA runs great programs for students and fantastic professional learning for you. MAWA wants to hear from you so we can tailor professional learning to what you want and need. Belinda would love for MAWA to be able to harness your knowledge to support others in the Peel region, along with providing your students fun maths competitions and fabulous learning opportunities. Belinda wants you to feel passionate and confident in creating maths engagement that will spark curiosity in our youngsters that will lead them to greatness… and more than anything she'd like to help you on your journey.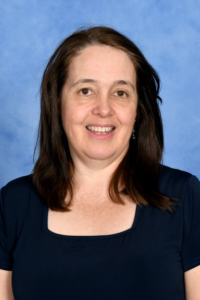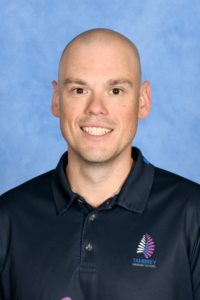 NGAIRE SATRE – Pilbara Region
BRANDON DOCKING – Pilbara Region
Tambrey Primary School
Contact Ngaire Satre : Ngaire.Satre@education.wa.edu.au
Contact Brandon Docking : Brandon.Docking@education.wa.edu.au
Ngaire and Brandon have a combined teaching experience of 32 years in the Primary School setting. They are passionate mathematics and are excited to be Regional Ambassadors for the Pilbara region. Brandon is the Mathematics Curriculum Coach at Tambrey Primary School and current leader of the Karratha Mathematics Network. Ngaire specialises in extending primary school mathematics students through Tambrey Primary School's Learning Enrichment and Achievement Program. She was previously coordinating and teaching PEAC and has been involved in numerous MAWA programs such as Have Sum Fun and WAMPSP. They are both looking forward to further advocating mathematics in the Pilbara region while utilising the skills that MAWA have to offer.