Registration for the 2022 WA Annual Maths Conference is now open.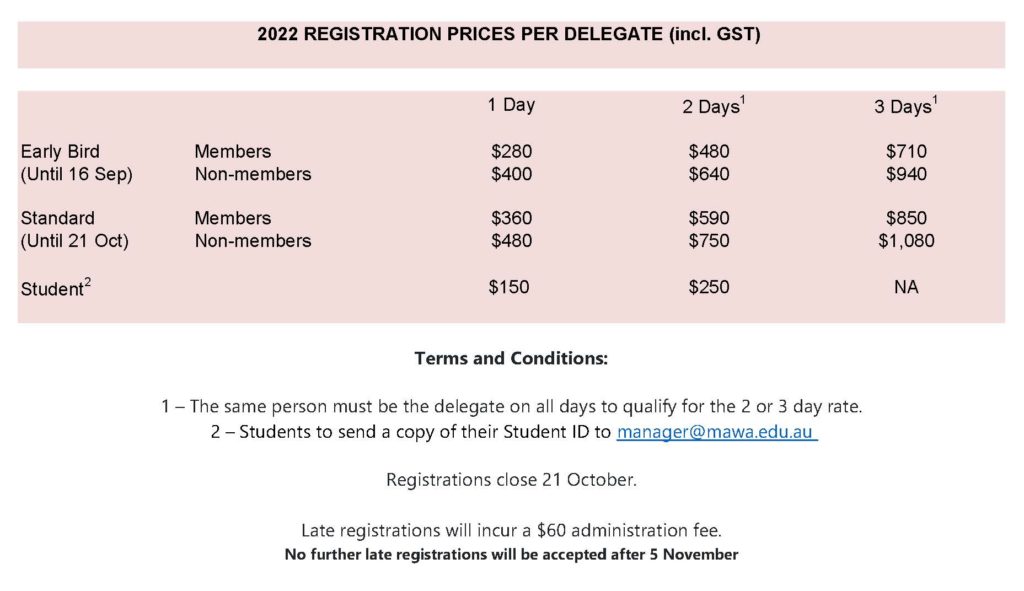 SPECIAL DIETARY REQUIREMENTS
In a changing world of dietary requirements, allergies and food intolerances in Australia and with a significant increase for these requests, MAWA has made a concerted effort to cater for special meal requirements. When completing your registration you will have the opportunity to advise of any dietaries. If you specific dietary is not listed, you can email Shannon Taylor, [email protected].
*Important notice regarding food allergies – Please be aware that Crown products either contain or are produced in kitchens which contain/use the allergens of peanuts, tree nuts, seafood, soy, milk (or other dairy), egg, sesame, wheat (gluten), lupin and sulphite preservatives. While Crown will endeavour to accommodate requests for special meals for customers who have food allergies or intolerances, we cannot completely guarantee allergy-free meals.
Please note due to costs, MAWA is unable to cater for Kosher or Halal requests.