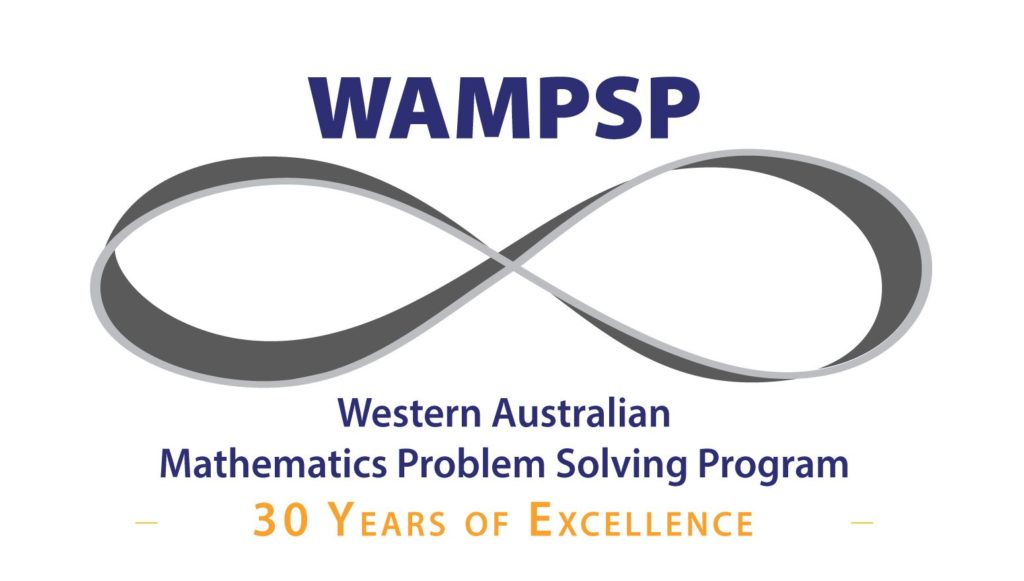 This is only for existing students of the WA Mathematics Problems Solving Program to re-enrol.
New students have to complete an application(see main WAMPSP page) and be accepted to the program with invites going out late October/early November.
WAMPSP is a year long program, for 2023, the WAMPSP program will operate some classes face-to-face at UWA, Duncraig Senior High School and Bunbury Cathedral Grammar School.
The majority of WAMPSP classes will be live online via Zoom.
The fee covers the entire year with the first class commencing at the beginning of March 2023. The fee this year will be the same for Face to Face and Online classes.
All WAMPSP familes will receive a free family membership for 2023.
In 2023, classes will be offered at seven levels within the program:
Praeger: – fortnightly – $440
Newton: – weekly – $580
Dirichlet: – weekly – $580
Euler: – weekly – $580
Gauss: – weekly – $580
Noether: – weekly – $580
Polya: – weekly – $580
When selecting which course to enrol your child in for 2023 please select the course following on from the course that they attended in 2022.
If your child has not achieved mastery of the course they participated in 2022 then we welcome your child to repeat the same course in 2023. Please note the competition questions are different every year.
If you are not sure, please contact your child's current teacher for advice on which course.
For Newton students please contact your teacher to see whether they recommend the new Dirichlet course or Euler.
| | |
| --- | --- |
| 2022 Course | Re-enrol for 2023 in this course |
| Praeger | Newton |
| Newton | Dirichlet or Euler(see note above) |
| Euler | Gauss |
| Gauss | Noether |
| Noether | Polya |
 Classes run during school term time. No classes are held during school holidays.
Our course is run on wampsp.com.au (a Moodle platform) as a means of communication between staff and students and their parents:
The WAMPSP teachers upload their lesson materials, learning resources, set class assignments and inform parents and students in their specific class.
All students and parents will have access to Moodle (wampsp.com.au)
PLEASE NOTE:
Following on from your registration, class time/location selections will be available in late January/early February 2023 for which you will be sent an email only if you have registered and paid.
Please familiarise yourself to our cancellation policy specifically the section relating to WAMPSP.
If you are unable to select a suitable class time/location then you will be entitled to a full refund in February 2023.