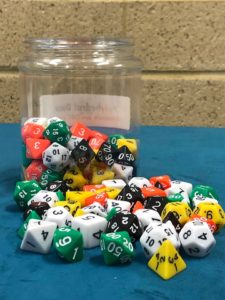 MAWA can facilitate a variety of in school professional learning options. We work with individual schools and networks or clusters of schools. Professional learning workshops can be modified to meet the needs of the school or network. Workshops are designed to cater for a variety of audiences including teachers, education assistants, parents and students.
Professional learning options can include:
One off workshop after school hours
Series of workshops after school hours
Half day or full day workshops
Consultancy meetings (phone or zoom)
Classroom demonstration lessons
Parent information evening presentations
Attendees are often provided with a printed copy of the presentation. Schools will receive an electronic copy of the presentation, if suitable.
We encourage schools and networks to book early to maximise the chance of securing the dates you wish.
The 2021 Schedule of Fees for professional learning are shown below.
2021 Schedule of Fees for Professional Learning
Professional Learning – note that costs include workshop materials in a printed format.
Type of Professional Learning
Amount including GST

In school delivery

(minimum of 1 ½ hours)

Member

$275 per hour 

Non Member

$440 per hour 

In school delivery (daily ~ 6 hours)

Member

Non Member

$1500 

$2400 

Workshops

Member

Non Member

$40 per hour

$60 per hour

Consultancy (phone or virtual)

Member

$120 first hour

$80 pro-rata* thereafter

Non Member

$180 first hour

$150 pro-rata* thereafter
*Invoiced in 30 minute blocks
Road travel costs – all distances are taken from the GPO in Perth and distance is determined by google maps.
| | |
| --- | --- |
| Distance | Amount |
| Less than 30 km | Included in professional learning hourly rate |
| Between 30km and 60km | $60 flat fee each way (+GST) |
| Greater than 60km | $125 per hour (+GST), this includes the time and fuel allowance as per ATO guidelines |
Air travel costs – $60 (+GST) per hour each way flying time and airfare. 
Accommodation, if required charged at cost.
Price changes effective from 1 January 2021.
Term or Year-Long Consultancy Package – collaboratively determined based on school requirements.
Contact the office on 9345 0388 for possible discounts. Conditions apply