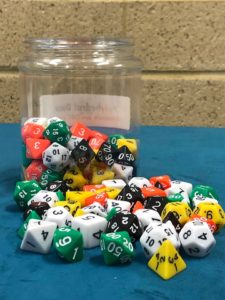 MAWA can facilitate a variety of in school professional learning options. We work with individual schools and networks or clusters of schools. Professional learning workshops can be modified to meet the needs of the school or network. Workshops are designed to cater for a variety of audiences including teachers, education assistants, parents and students. Location throughout WA is not a barrier as we provide professional learning and consultancy in person or virtually.
Professional learning options can include:
One off workshop after school hours
Series of workshops after school hours
Half day or full day workshops
Consultancy meetings (phone or zoom)
Classroom demonstration lessons
Parent information evening presentations
We encourage schools and networks to book early to maximise the chance of securing the dates you wish.
Please contact Paula McMahon eo@mawainc.org.au for enquiries.
Schools and networks are encouraged to request professional learning workshops that address their needs. Below are examples of workshops that have been presented.
Growth Mindset in the Mathematics Classroom
Hands on Measurement – Primary
Investigation writing and marking keys
Lesson design
Lesson Warm-Ups
Number Talks
Problem solving ideas and strategies (PP – Lower Secondary)
Problem solving strategies
Teaching Basic Facts using Games
Teaching using the Mathematical Thinking Process (Non-ATAR)
Using card games in the classroom
Using concrete materials in the secondary classroom
Using Maths 300
Using open-ended tasks to differentiate
Using reSolve activities
Writing ATAR investigations
Writing Essential Assessments
If your school is looking for a series of professional learning workshops, working with small groups of teachers on planning etc, assistance with implementing strategies outlined in your business plan or supporting out of field teachers then a custom consultancy package can be prepared.
Very succinct and enjoyable. I really liked how it was hands on. 2019 Cooloongup Primary School
Loved the ideas, loved the lack of PowerPoint presentation. PL was fun, engaging and many new ideas presented. Would have liked to have time to experience each of the strategies from the toolbox. Thanks for including ideas for kindy and pre-primary. 2019 Gingin DHS
It was awesome and useful in a practical way. 2020 Mullaloo Beach Primary School
Really enjoyed the games presented, wish we had more time to play more games. 2020 Kewdale Primary School
Fantastic to see PL given by a teacher with practical/useful ideas and resources. 2020 ATAR writing workshop
Really informative and well-presented and loved the mention of relevant and supportive websites. 2020 Applecross Network (Middle School)
I would like to personally thank Paula McMahon and Lorraine Day for their expert design and skill full delivery of the LEAP Mathematics short course. 2021 Nicole Hanna Director Workforce, Policy & Coordination Department of Education.
The staff who attended today's meeting, together with me, found the conversations incredibly beneficial and worthwhile. When talking with my family in the evening about 'our favourite thing about today' – our meet and greet was mine. 2021 Wagin DHS