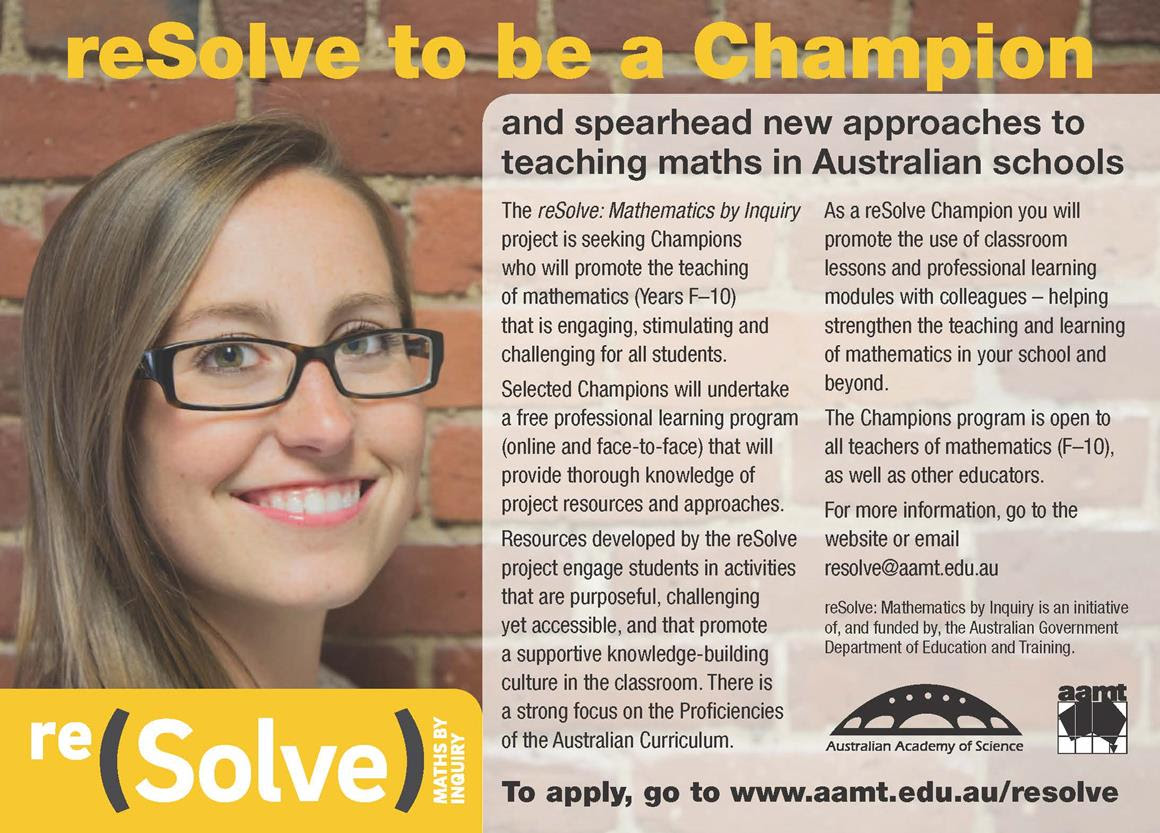 The website has the classroom resources developed during 2016 forYears 5 to 8. The resources are downloadable as PDFs, and we would love you to use them and give us feedback. Each lesson has a feedback link.
The Professional Resources and Special Topics are not currently on the website as they are still in development. However, they are available for trialling, so please contact the WA Outreach Officer, Rachael Whitney-Smith to access these. Classroom resources for Foundation to Year 4 and Years 9 to 10 will be progressively available for trialling during 2017.
Please feel most welcome to register an Expression of Interest to be a reSolve Champion. Closing date is 10 April. Background information and the application process is available at https://aamt.edu.au/resolve.
Rachael Whitney-Smith
MAWA / Tempest Professional Officer
Email: [email protected]
Ph: 08 93450388     Fax: 08 93450488
Mobile: 0414309610
Address: 12 Cobbler pl, Mirrabooka WA 6941
Postal: P.O Box 440 Mirrabooka WA 6941
http://www.utas.edu.au/education/research/research-groups/maths-education/tempest
https://www.facebook.com/groups/TEMPESTWA/